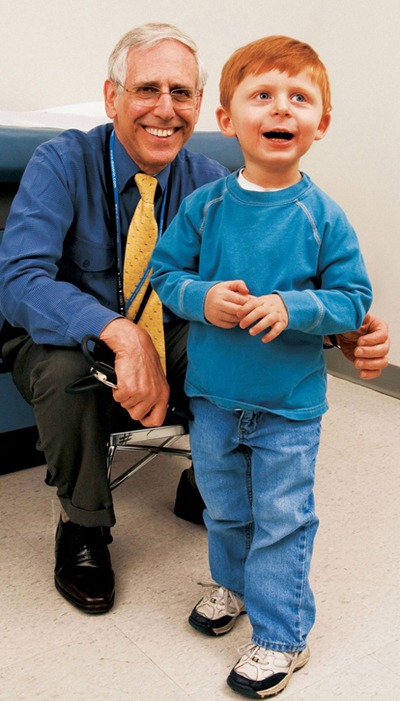 Honoring Lupus Heroes September 26, 2013
As part of Hospital for Special Surgery's 150th anniversary celebration, the Division of Rheumatology honored the thousands of lupus patients, past and present, who have inspired each member of the HSS healthcare team. "Honoring Lupus Heroes" celebrated patients' wisdom, generosity and invaluable contributions to lupus research and care.
**********
Lupus Care: the Past, the Present, and the Future
From a presentation at the SLE Workshop at the Hospital for Special Surgery: Dr. Lockshin addressed advances in lupus care, diagnosis and treatments by decade, beginning in 1963, the year of his graduation from medical school and continuing into the present. He also presented his thoughts on the future of lupus treatment and research.
**********
Read the introduction to Guarded Prognosis at HSS's new Rheum to Heal website
Guarded Prognosis released in eBook format
**********
From the Hospital for Special Surgery's Discovery to Recovery| Fall 2007: Focused on Women's Health
Rheumatologist Michael D. Lockshin, MD, has spent over 25 years studying clinical aspects of rheumatic disease and pregnancy. Dr. Lockshin is the director of the Barbara Volcker Center for Women and Rheumatic Disease and co-director of the Mary Kirkland Center for Lupus Research, as well as a professor of medicine and obstetrics-gynecology at Weill Cornell Medical College. He is currently working with Jane E. Salmon, MD, on PROMISSE – a multimillion dollar, multicenter study funded by the National Institutes of Health that seeks to define biomarkers that predict a compromised pregnancy outcome in patients with lupus. "The PROMISSE study is the type of research that will lead to a new textbook that will rewrite the rules about lupus pregnancy," said Dr. Lockshin, seen above with Brendan Feldgoise, one of the first babies delivered by a mother with lupus in this study.
 **********